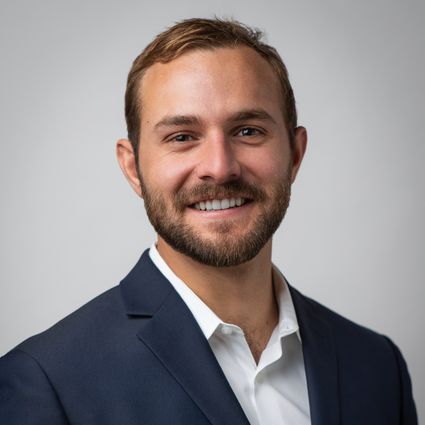 Matt Morissette
REALTOR®
A little about me
and why I love real estate
It is almost as if Coldwell Banker Realty agent Matt Morissette was predestined to join a real estate team with a 40+ year legacy. The business is practically in his genes, as both of his parents have managed successful careers as agents his entire life. In addition to his real estate background, Matt's keen eye for design and aesthetics benefit buyers and sellers. He brings expert experience as a spatial designer, curating spaces for events which encourages people to interact and enjoy themselves. A lifelong resident of Foothill Ranch, he has unique and invaluable local insights to share with clients in his community across Orange County. Growing up surfing at the beaches and mountain biking over the many trails, he adores the area and knows exactly how to take full advantage of what the OC has to offer – including tips for dining at its hidden gems. He is passionate about using his advanced education in philosophy to assist buyers and sellers in creating environments where they build a joyful, fulfilling lifestyle.
Matt likes challenges and problem solving, so being an agent suits his sensibilities well. His business is also guided by logic and strategy. He believes experiencing a positive living space is essential to leading our best lives. A soft-spoken, calm, honest agent, he helps buyers and sellers feel at ease. He is a good listener, committed to his clients' needs. Not only do his clients benefit from Matt's dedication, but additionally from his seasoned family members, who are all committed to supporting one another. Let him be your guide if you are entering the real estate market in the Orange County area. He will craft a seamless process to lead you to the home of your dreams.
Our clients are awesome
and here is what they are saying
Loading...