Mortgage Rates had another decent day on Thursday with MBS prices modestly better terms compared to Wednesday.  Improvements continue to arrive in fairly small doses, but they've been adding up.  You'd have to go back nearly a month to March 12th to see anything definitively lower (although it's worth noting that today's rates are also roughly in line with those seen on March 25th).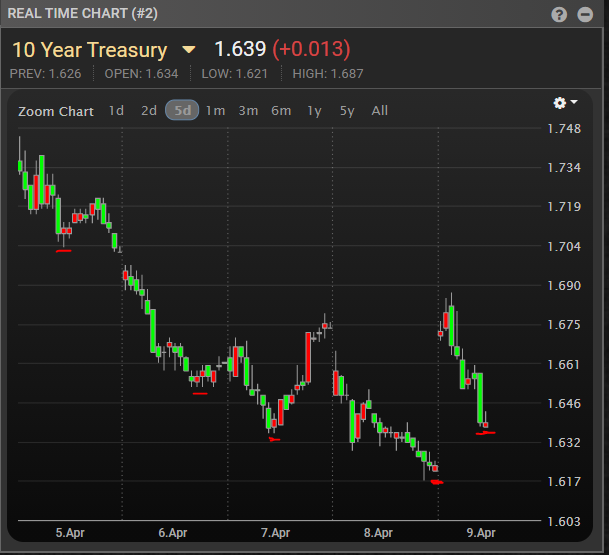 This morning MBS/Bonds are pulling back this morning, although quickly closing the opening GAP. We are testing the upper level of the range and thus far we have not broken through which has led to the pull back. The news this morning was unfriendly to bonds as the PPI index came in red hot! Traders now fear that if the wholesale rate of inflation was too hot, perhaps the Consumer price index will also be too strong as well.  Higher prices without wage growth means consumers consume less. Remember your Econ 101 class?
Bottom Line: recommending clients lock in the short term, but see a relief rally in the coming weeks with better rates to come.  However, ultimately, it will be up to course of the pandemic and the economy to determine the longer-term rate trajectory.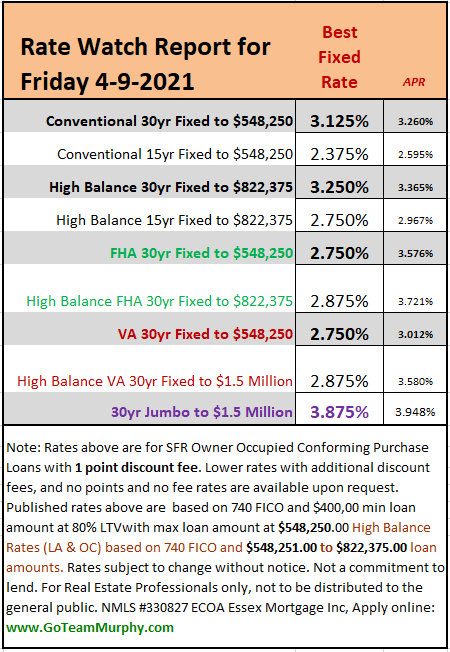 SOURCE & AUTHOR |
Keith Murphy Branch Manager – Essex Mortgage NMLS #330827
Direct: 714-309-1140
Apply: www.GoTeamMurphy.com