Did you feel that?
No, that wasn't an earthquake, that was the Bond Market getting whacked!  Yes, the market is shifting and rates are rising a pretty fast clip over the last 3 trading days (see graph below).  You can see the steep sell-off and the 10yr Treasure Note yield also rose and broke through 1.3%!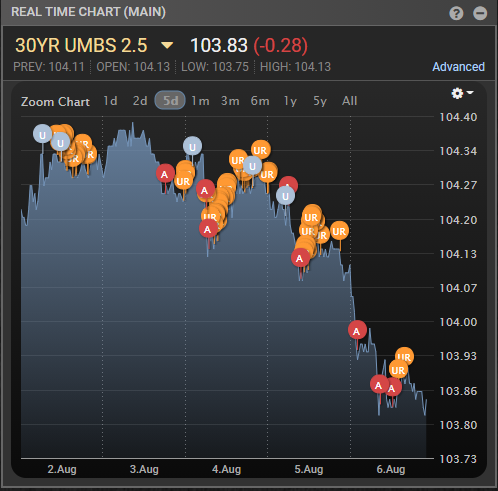 So what is going on? Today's strong jobs report certainly deserves some credit (943,000 new jobs added, market expected 870,000) as well as the Fed announcement this week that the may consider a tapering timeline (as early as this September is the whisper).  Add to that ample economic uncertainty surrounding the spike in COVID cases and deaths, well you have a receipt for higher mortgage rates going forward.  Remember, back in March 2020, when economic calamity fears hit the market, the Fed provided a back stop, but this time they are out of dry powder and will start pulling out of the markets at the same time the dark cloud grows.
Bottom Line: Yes, times are changing as least in the short term. I advise client lock in as soon as escrow opens!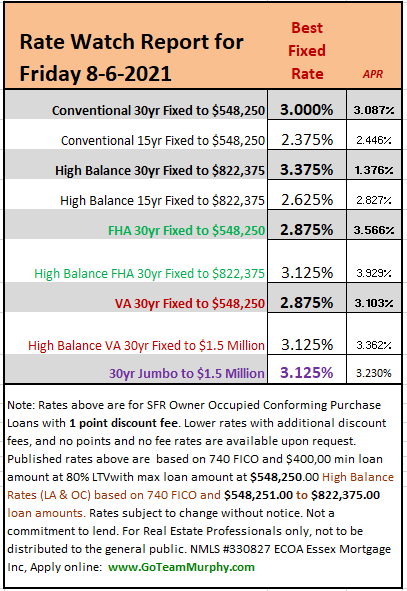 SOURCE & AUTHOR |
Keith Murphy Branch Manager – Essex Mortgage NMLS #330827
Direct: 714-309-1140
Apply: www.GoTeamMurphy.com