Mortgage Rates are actually HIGHER this week, and, thus, time once again to check in with the slew of mortgage rate headlines that typically follow the release of Freddie Mac's weekly mortgage rate survey. Here are a few choice selections:
"U.S. Mortgage Rates Fall for Second Week"
"Mortgage Rates Continue to Decline"
"30-year mortgage rates fall to 3-month low"
And so on and so on… The only issue here is that they're all wrong. Rates aren't lower today, nor are they lower this week, nor are they at the lowest levels in 3 months. They're actually at their highest levels in several weeks! Mainly due to the bond sell off after HOT inflation numbers came in this week (see chart below) *reminder when bond prices fall, rates go up.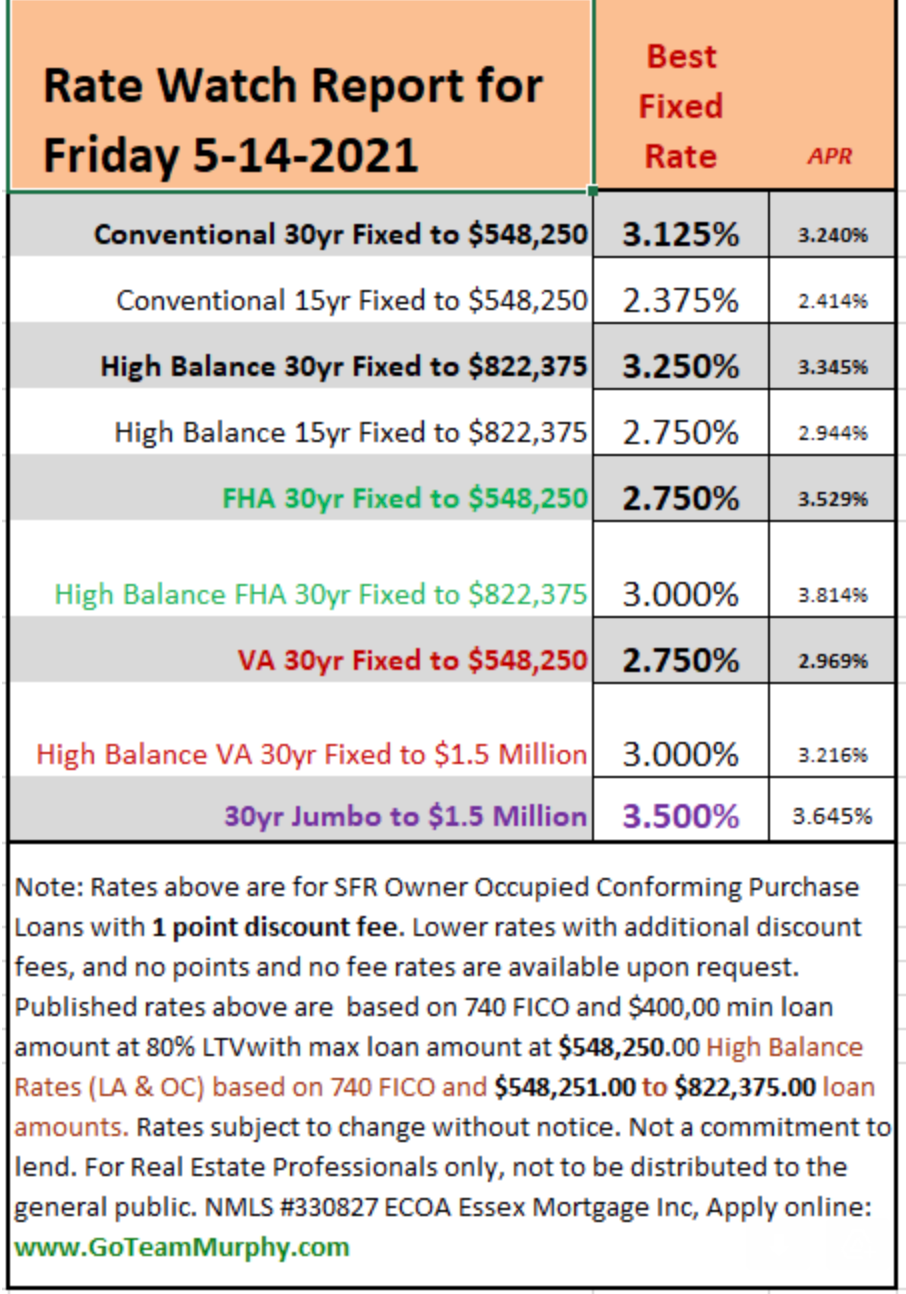 SOURCE & AUTHOR |
Keith Murphy Branch Manager – Essex Mortgage NMLS #330827
Direct: 714-309-1140
Apply: www.GoTeamMurphy.com