Mortgage Rates are flat to slightly higher this week.  We need to be cautious of the markets going forward after Wednesday Fed minutes showed some officials want to talk about "mortgage bond tapering" at the next Fed Meeting.
What is mortgage bond tapering?  Let's quickly recap: Mortgage Rates are driven 100%/solely on the price of MBS (mortgage backed securities).  When bond prices go up, rates come down (their relationship is inverse) and visa versa.  Since the pandemic in late March of 2020, the Fed's have been purchasing over $40 BILLION in MBS each month so they artificially drove UP MBS and artificially drove DOWN rates to support the housing market, and what they are now saying is this will soon start talking about unwinding this policy.  When this happens (historically speaking) bond traders start to liquid their holdings (taper tantrum) since they do not know the "true market value of the security", which create pre-tapering selling pressure leading up to the Fed Announcement.
Bottom Line: My advice is to purchase a home or refinance your existing home sooner vs. later with rates still sitting just above record lows.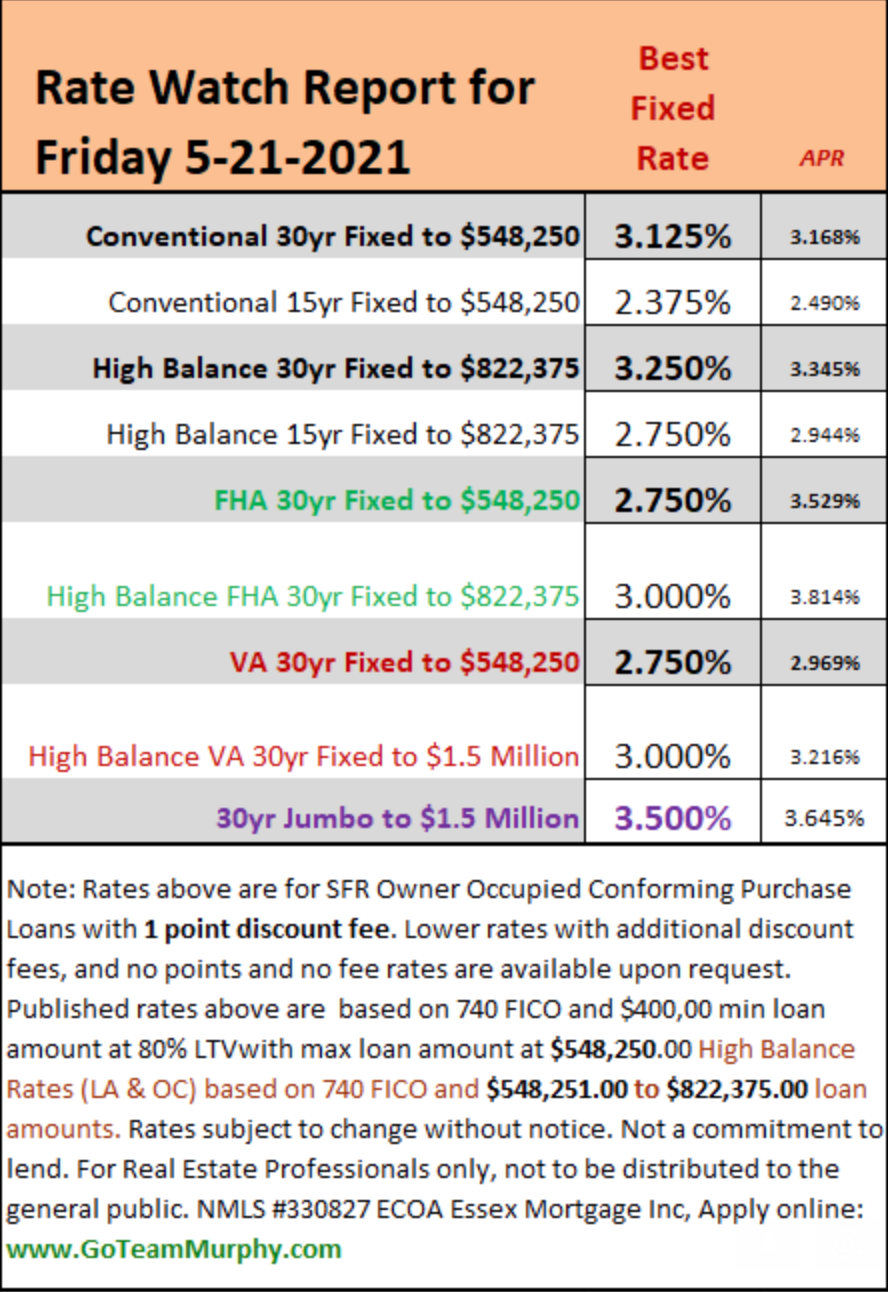 SOURCE & AUTHOR |
Keith Murphy Branch Manager – Essex Mortgage NMLS #330827
Direct: 714-309-1140
Apply: www.GoTeamMurphy.com